About Innova Medical Group
Innovations for global benefit
Innova Medical Group Leverages healthcare and medical device expertise to build an end-to-end ecosystem in response to the pandemic.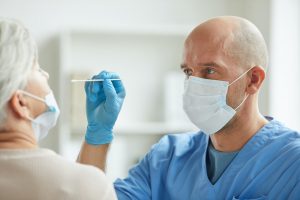 Innova Medical Group, Inc. delivers better global health outcomes with its deep expertise in testing and unique offerings in diagnostic medical devices and services that help tackle some of the world's most challenging healthcare problems. Innova specializes in innovative screening, testing and diagnostics for cancer, heart disease, arterial calcification, stroke, and virus detection focused on infectious diseases.
In response to the global pandemic, Innova developed an end-to-end ecosystem of rapid diagnostic and screening tests, along with digital reporting and tracing applications to help organizations manage the COVID-19 crisis. In 2020, Innova delivered more than 220+ million COVID-19 test kits to over 20 countries around the globe, including the United Kingdom, Hungary, Singapore, United Arab Emirates and Myanmar.
As a leader in the research and development of in-vitro diagnostic reagents and test kits, Innova has improved lives with testing, monitoring, and implementing medical care. Innova Medical Group is a wholly owned subsidiary of Pasaca Capital, Inc. and is headquartered in Pasadena, CA.
Learn more about Our Locations below.
INNOVA MEDICAL GROUP, Inc.
A Wholly Owned Subsidiary of Innova Medical Group
Located in Brea California, we develop and manufacture medical devices to advance healthcare across multiple areas of care including infusion therapy, cell therapy manufacturing, sterile compounding, and in-home pharmacy, as well as OEM services